Epilepsy Action is the largest member-led epilepsy organisation in Britain, acting as the voice for the UK's estimated 600,000 people with epilepsy, as well as their friends, families, carers, health professionals and the many other people on whose lives the condition has an impact.
They help people seeking the right medical treatment and care. They have helped people prescribed the wrong Anti Epilepsy Drugs and having side effects sometimes worse than the seizures themselves. They have helped those looking for their nearest specialist nurse or hungry for information about their suitability for surgery.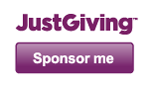 Epilepsy Action can help. With your gift they can provide advice, improve healthcare, campaign for fairness and help to end stigma for people affected by epilepsy. Epilepsy Action receives almost no government funding, so they rely on donations from people like you for £9 of every £10 it costs to support people with epilepsy. Please make a difference and donate today, by sponsoring me at www.justgiving.com/walking4charit

y

.
£6:

can help experts support someone newly diagnosed with epilepsy, providing advice and information when they need it most.

£25:

can help campaign to protect existing epilepsy specialist nurses from NHS cuts.

£50:

could fund a six month supply of up-to-date information booklets and leaflets needed by an epilepsy specialist nurse for their patients.

£180:

could fund an awareness session at a school, work place or care home by one of their specially trained volunteers.

£250:

could help fund brand-new research, such as a long-term clinical study by a research centre of excellence.
For more on Epilepsy Action, go to
http://www.epilepsy.org.uk